Hymns and Prayer Service
Sunday 9:30 am
Sunday:
9:30am
Online fellowship
​
10:45am

service (see

below)
-Here is the plan for Sundays in July-
10:15 Coffee, Tea Fellowship time.

Indoor Worship will be at 10:45 am. Social Distancing, Seating by ushers, Masks and hand sanitizer available. ​
​
For those who have been blessed by the digital service, I will continue with that in Luke's Gospel at 9:30 a.m.
​
Any changes will shared here or on our pray chain/church email list.
2020 THEME:
The year of seeing Jesus clearly!
> Luke 2:52 <
Connect Groups
Study: Fellowship Dinner and Bible Study
Leader: Joe Rhodes and Karen Milford
Leader: Josh and Amy Newlun
Location: Josh and Amy's House
For: College and Young Adult
Study: Bible Study and Encouragement
Leader: Billie Sue Rhodes
Want an audio file of a past sermon?
Please contact the church office.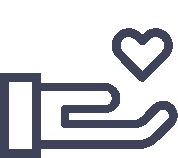 "Each of you should give what you have decided in your heart to give, not reluctantly or under compulsion, for God loves a cheerful giver."